A Letter from Senior Advisor Sheila Bair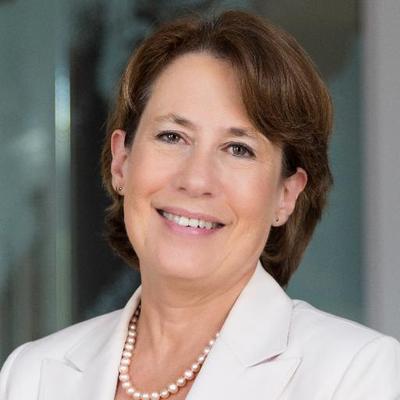 Sheila Bair has had a long and distinguished career in government, academia, and finance, and was twice named by Forbes Magazine as the second most powerful woman in the world. Bair was Chair of the Federal Deposit Insurance Corporation (FDIC) from 2006 to 2011, when she steered the agency through the Great Recession; is a frequent commentator on financial regulation and the student debt crisis; and is the author of the NY Times Best Seller, Bull by the Horns, her memoir of the financial crisis, as well as the Money Tales picture book series for children.
Welcome to the Peter G. Peterson Foundation's (PGPF) Student Debt Smarter Initiative. If you are reading this, you are probably starting to think about your college education and confronting hard choices over where to go to school and how to pay for it. These days, it is common for students to borrow to pay for some or all of their higher education. Indeed, at the end of 2020, about 43 million borrowers owed some $1.6 trillion in student debt. Is all this debt a good thing or a bad thing? Opinions differ. Debt is a way to get something now and pay for it later. As such, it imposes a financial burden on a borrower's future. But that's OK if borrowers are smart about their borrowing. Helping college-bound young people make that determination is what Student Debt Smarter is all about.
What is smart debt? It is debt that provides some future economic benefit. It will make you more, not less, financially secure later on. Borrowing to pay for college can be smart debt as college degrees frequently (but not always) lead to improved earnings once borrowers graduate and enter the workforce. But it's important for students to know whether they will be able to repay their student loans without financial hardship once they start working and whether the degrees they receive will actually enhance their incomes.
Student Debt Smarter is designed to help prospective college students navigate those choices. For most young people, borrowing to pay for college will be their first significant interaction with debt. We want to make it a successful one for them. It can be easy for students to borrow to pay for college. The federal government has many generous student loan programs. Banks and other private lenders also have student loan programs. But it is not so easy for young people to get information about how affordable their student debt will be once they graduate. They will find plenty of resources on the internet about how much they can borrow, but not how much they should borrow.
That is the information provided by the Student Debt Smarter Calculator. Once student borrowers leave college, they are placed automatically into a plan to repay their loans in 10 years with equal, fixed monthly payments. (You can apply for alternatives that provide lower payments, but usually take longer to repay. These are explained under Resources.) The affordability of student borrowers loans will be heavily influenced by their earlier choices of school, major, how long they take to graduate, and where they want to live after they do so. Our calculator lets prospective students easily input any number of variations based on these choices before they commit to a particular school or major and level of borrowing. You can have fun seeing how changing the inputs affects how much income you are projected to earn and how much you will have leftover to comfortably repay your student loans after covering essential expenses. That information is designed to help inform your decisions before you commit to a particular college and financial loan package, including understanding the total amount of college debt that will be affordable to you.
As a former financial regulator and college President, I have seen too often how students lack clear, simple, and transparent information to borrow wisely to pay for college. You deserve an education that is meaningful and interesting to you, but also one that will help prepare you for your post-college career and make you more, not less financially secure. I am proud to partner with PGPF to help you make smart decisions in using debt to finance your education and secure the bright future to which you aspire. I hope you find Student Debt Smarter a helpful guiding light in that journey.
About the Peter G. Peterson Foundation
Student Debt Smarter is an initiative of The Peter G. Peterson Foundation, a nonprofit, nonpartisan organization which promotes fiscal responsibility to secure a stronger economic future for the next generation.
The Peterson Foundation works to raise awareness about America's growing national debt, but we also recognize that at the individual level, student debt is one of the most significant challenges facing the next generation. Financing higher education involves a critical set of decisions that have a lasting impact on individual lives, yet the process can be complex and confusing. By providing customized access to relevant and accurate information, Student Debt Smarter helps young people make more informed decisions about their future. We are proud to partner with a range of trusted experts on this initiative, helping to increase transparency and empower young Americans to reach their education, career and financial goals.